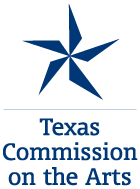 TEXAS TOURING ROSTER | Texas Commission on the Arts
We're honored to represent our home state as official Texas Touring Artists on the Texas Commission on the Arts' Texas Touring Roster. This means support may be available to assist with our booking fees through the Arts Respond Performance Support grant program!
This quarterly program provides support to Texas Public Schools and Libraries, Not-for-Profit Organizations (including Churches) and City Municipalities hosting events open to the community for hiring an artist from the TCA Touring Roster to give a performance, residency, or workshop.
These applications must be submitted in advance of the performance and by the appropriate quarterly deadline, and they are funded based on a sliding scale ranging from 30-to-50 percent of contracted fees. Support is based on TCA's available funds.
The folks at TCA are great to work with, and they really want to help your organization receive funding! Performance Support for Adler & Hearne engagements is available for the 2018-2020 touring season.
Learn more about this program by calling the Texas Commission on the Arts at (512) 463‐5535 or click here to go directly to the web site. http://www.arts.texas.gov/
OTHER FUNDING RESOURCES for Adler & Hearne performances outside of Texas!
Resources for Arts Presenters
To encourage partnerships with other state, regional, and national organizations, a partial list of performing arts service providers is included.
Southwest Performing Arts Presenters is a consortium of performing arts organizations who present and promote dance, music, theatre, and visual arts in Texas, Arkansas, Oklahoma, Louisiana, and New Mexico. SWPAP's main purpose is to promote cooperative efforts among its members. These include booking collaborations, networking and professional development workshops, a listserv for members, and regular membership meetings.
www.swpap.org
Mid-America Arts Alliance (MAAA) is a regional membership organization that includes Texas. MAAA collaborates with Arts Midwest in offering the Midwest Arts booking conference each September and a performing arts touring program very similar to TCA's called the Regional Touring Program. This program has a rolling deadline, and applications are due three weeks prior to the start date of the project. Grants are distributed on a first-come, first-served basis, until the allocation for each state is gone.
Mid-America Arts Alliance
2018 Baltimore
Kansas City, MO 64108
816/421-1388
www.maaa.org
Association of Performing Arts Presenters is a national membership organization for the performing arts presenting field. Every January, they host APAP|NYC an annual conference in New York City which incorporates workshops, an exhibit hall, showcases and meetings designed to provide technical assistance to beginning and advanced presenters. They provide professional development programs and member services for artists, agents and managers, presenters, and producers to make the connections and gain the information, skills, and resources they need.
Association of Performing Arts Professionals
1211 Connecticut Avenue, NW, Suite 200
Washington, DC 20036
202/833-2787
www.apap365.org
The National Endowment for the Arts is an independent federal agency that funds, promotes, and strengthens the creative capacity of our communities by providing all Americans with diverse opportunities for arts participation.
National Endowment for the Arts
400 7th Street, SW
Washington, DC 20506
202/682-5400
www.arts.gov