_
Adler & Hearne | The short story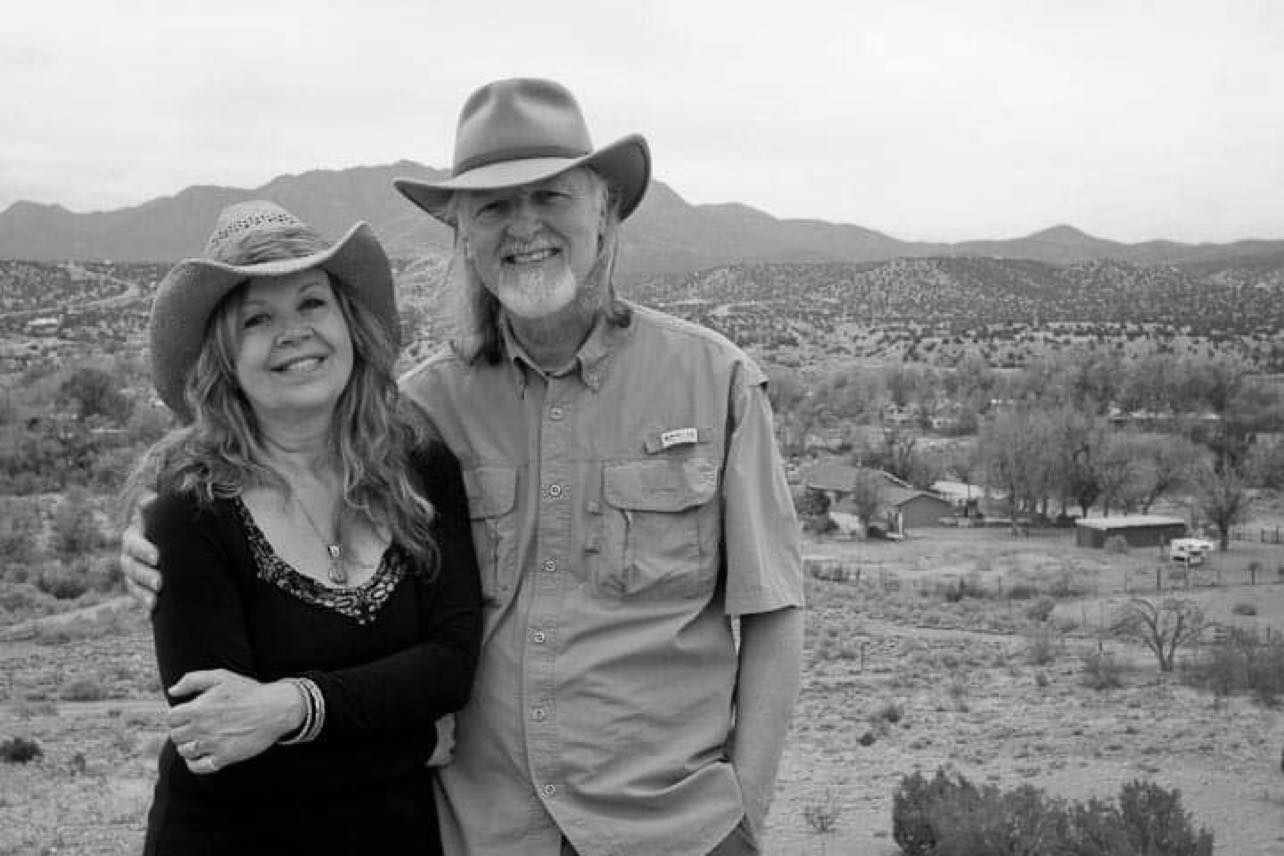 ADLER & HEARNE | The Song Farmers… a spirited blend of original Texas Folk 
From the arts hamlet of Winnsboro in the piney woods region of Texas' upper east side, Lynn Adler and Lindy Hearne serve up a spirited blend of original Texas Folk with hints of jazz, blues, country and bluegrass. Honored by the Texas Commission on the Arts to serve as Official Texas Touring Artists since 2014, the performing-songwriter duo tours nationally (except during global pandemics, long-lasting spikes in gas prices, things like that), and continues to be available for concert bookings via the TCA Texas Touring Roster for the 2022-2024 touring season.
With 13+ recordings and decades of touring between them, Adler & Hearne's repertoire is playful, poignant and poetic -- including sparky love ballads, historically based tributes, quirky story songs and anthems of justice and peace. Their musical formative years share common experiences in folk, classical and gospel music – organic influences that inform their singing and songwriting. Raised by musical families, the two self-proclaimed 'song farmers' met as friends in Nashville in '79. They became a couple later in life, and put the bow on their 40-year friendship when they married in November of 2019. They now pay it forward together in performances from listening-room venues, festivals and community events to churches, libraries, schools and house concerts. In the summer of 2023 the couple also debuted their Song Farm Guesthouse listing on Airbnb - sharing their beautiful 18-acre East Texas Pineywoods home and guesthouse, pond and woods with the world.
Adler & Hearne's music has flourished in the piney woods of their Spring Hollow Organic Song Farm home, established in 2002. The Summer 2022 release of their sixth duo recording The Ties That Bind Us marks their celebration of 20 years of life, love and song farming together. It's the couple's first release on the Howlin' Dog Records label based in Alamosa, CO, with multi-instrumentalist, singer-songwriter and producer Don Richmond at the helm and joined by special guests Eliza Gilkyson, Bill Hearne, Michael Hearne and Jimmy Stadler.
In 2016, Lynn and Lindy released their fifth duo recording on their indie label Spring Hollow Records. Entitled Simpatico, it is a self-produced, double CD featuring 24 original songs; one disc Folk and one disc songs of a Spiritual nature. A number of songs on the bare-bones recording feature seasoning added with a light hand, from guest musical artists Lloyd Maines, Glenn Fukunaga and Pat Manske. The CD was named among the official FOLK DJ Top CDs of 2016.
The duo's 2014 release Second Nature was produced by Texas music legend Lloyd Maines, and made the FOLK DJ Top 10. It featured special guests Glenn Fukunaga, Chris Gage, Kate Hearne, Terri Hendrix, Pat Manske and Steve Smith. Their 2012 release Adler & Hearne Live at Eddie's Attic, showcases songs from a June 2011 concert on that venue's legendary stage in Decatur, GA, and features special guest the late Michael Johnson with whom they co-billed on that summer night.
Returning to Nashville in 2009 (the city where they first met), Adler & Hearne made their debut studio recording To The Heart -- produced by Rick Clark, and featuring special guests Byron House, Rob Ickes, Michael Johnson, Andy Leftwich, Ken Lewis and Dave Pomeroy. In 2010, To The Heart was named among the Top 20 releases by the FOLK DJ community. In 2005, the couple released their debut duo CD in the form of a live, house-concert recording aptly named Opposites Attract -- produced and recorded by Sam Taylor.
For a bit of trivia on the two veteran musicians -- Lynn co-wrote the theme song for the hit PBS children's TV series Wishbone. Her diverse writing background brings added experience to the duo's songwriting workshops. Lindy sang in the famed Texas Boys Choir as a child, made five USO Tours between '75-'81 with The Lindy Hearne Band, and for several years he and his band Lindy Hearne & A Touch of Country were Roy Clark's backup group performing with Roy from Las Vegas to Hee Haw to Carnegie Hall.
Adler & Hearne's songs share a common bond with the human experience of us all. The vibe of their shows is a thoughtful balance: equal parts campfire song circle and concert hall polish, punctuated with humor and spirit. Think song circle between Johnny and June Cash, Antonio Carlos Jobim and Astrud Gilberto, and Gordon Lightfoot and Joni Mitchell.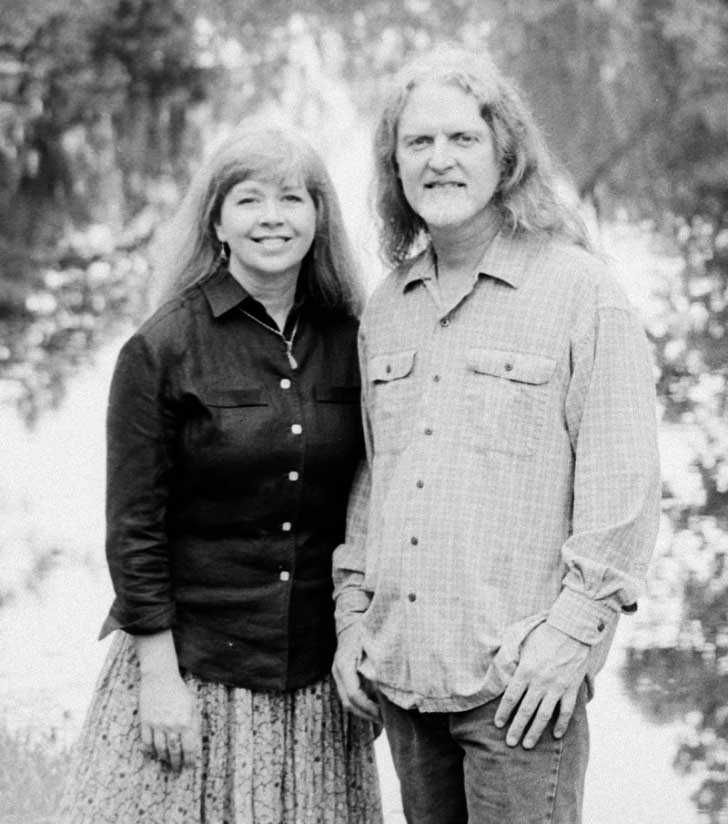 Vintage Adler & Hearne (Lynn Adler left; Lindy Hearne right), circa 2004. Photo by Craig Buck.