_
THE BLURB -- for when you need something shorter and really to the point!
This is our brief write-up pretty much as it appears on the official Texas Touring Roster of the Texas Commission on the Arts.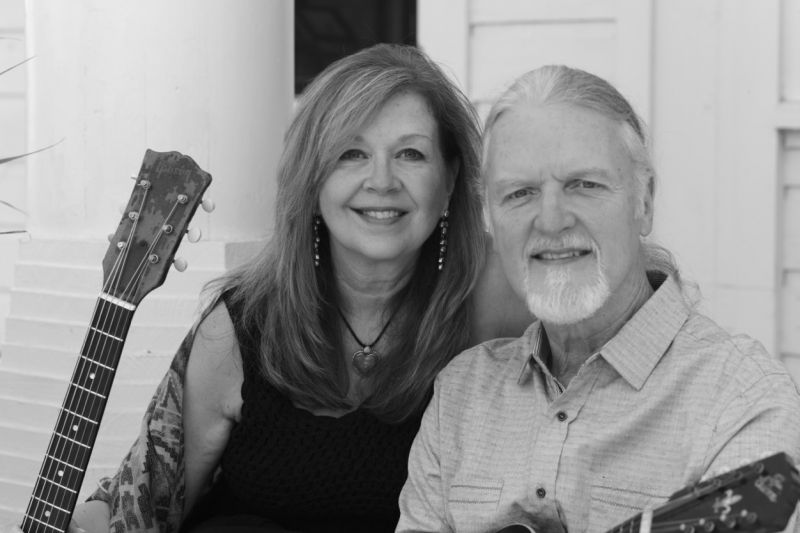 SPRING 2021 – A short BIO
ADLER & HEARNE | The Song Farmers… a spirited blend of original 'Texas Folk.'
From Texas' upper east side near the arts hamlet of Winnsboro, award-winning singer-songwriters Lynn Adler and Lindy Hearne connect with audiences coast to coast. Honored to be selected by the Texas Commission on the Arts to serve on the state's official Texas Touring Roster, the husband-wife duo enjoys the title of Official Texas Touring Artists for the September 2020-2022 touring season. (Adler & Hearne have served on the roster since 2014.) Their music is a signature blend of original folk, jazz and blues with deep Texas roots. With 12+ recordings and decades of touring between them, their repertoire is playful, poignant and poetic – including sparky love ballads, historically based tributes, quirky story songs, and anthems of justice and peace. Raised by musical families and nurtured by music ensembles through college, the two met in Nashville, and now pay it forward together in performances from listening-room venues, festivals and community events to churches, libraries, schools and house concerts. Lynn co-wrote the theme song for the hit PBS children's TV series Wishbone. Her diverse writing background brings added experience to the duo's workshops and presentations. Lindy sang in the famed Texas Boys Choir as a child, and for several years he and his band were Roy Clark's backup group performing with Roy from Las Vegas to Hee Haw to Carnegie Hall. Adler & Hearne's songs share a common bond with the human experience of us all. The vibe of their shows is a thoughtful balance: equal parts campfire song circle and concert hall polish, punctuated with humor and spirit.
.