Adler & Hearne House Concerts - Bringing the music home!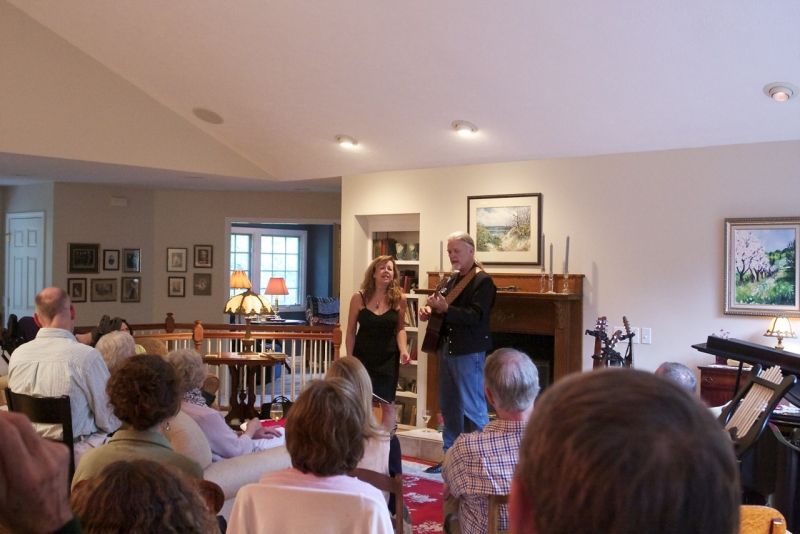 We love making music just about anywhere. But of all the places we play -- bringing our music 'home' to the living rooms and back yards and decks of friends new and old is at the heart of our concert touring.
As independent, touring singer-songwriters -- the house concert has become our mainstay. We can't think of a more soulful way to spend an evening making music, than in the good company we find in living rooms EVERYWHERE. (And yes, sometimes we play back yards, decks, barns, porches, workplaces -- one host  even owns a golf course, and we play there).
Check back soon for more of the ins and outs of house concerts, including links to some great resources.
In the meantime -- want to book an Adler & Hearne House Concert now? Just click to our Contact page for details on how to reach out about that. Or cut to the chase and email us here -- we'll both receive the email and one of us will contact you pronto: lynnandlindy@adlerandhearne.com.